Happy New Year! My name is Matthew, and I'm the creator of the Synth One project. This year we're working on exciting stuff for you.
First, famous sound designer Francis Preve has been working to create a free tutorial and iBook that will serve as a wonderful intro guide to learning synthesis with Synth One. This continues our mission of bringing the joy of Synthesis to everyone with Synth One. Synth One is made possible by contributor volunteers and your excellent patronage. I'd like to give a special shoutout to Marcus Hobbs & Matthias Frick. They're the MVP contributors to Synth One for 2019.
2019 was an exciting year for iOS music. The Audio Developer Conference in London featured an incredible number of iOS developers. This year featured a lively panel on iOS vs Desktop music. Moving forward, the prestigious SXSW Conference is going to be hosting a panel on iPad Music in 2020. I'm humbled to participate and will do my best to represent the vibrant iOS music community.
Matt Derbyshire (Ampify), Gaz Williams (Sonic State), Matthew Fecher (AudioKit), Henrik Lenberg (Auxy),
and Henny tha Bizness (Multi-Platnum iOS Producer) at ADC 2019
More importantly, we've helped dozens of new apps and aspiring developers reach the App Store this year, helping people with code. And, also promoted their apps on Social Media and this blog.
Many students and musicians made their first apps this year thanks to the AudioKit framework. The intersection of music and code can serve as a catalyst for people to create things they never thought possible.
Examples include a first time developer in China. He created a No. 1 paid music app in China with AudioKit last month. He never thought he would create a music app. Then, he took the plunge. Learning to code can change people's lives.
To quote @jjbbllkk, "RED MEANS RECORDING", Synth One now has built in Recording functionality to record all your Synthy creations!!! Thanks to @sierenmusic for adding this feature 🙏 Update Free in App Store: https://t.co/JuYhyRrFdK pic.twitter.com/ftQASfMiFA

— AudioKit Pro (@AudioKitPro) December 3, 2019
What do you want to build in 2020?
My resolutions for 2020 include creating a completely free drum machine app for you that should hopefully be ready in August this year. The incredibly talented Jeff Cooper and I have already started coding it. We're shooting for a release date on 8/08. 😉
Jeff and I have other drum related apps planned. But, we believe in giving something back to the community that will be free for everyone.
Additionally, we have a new app we're creating with two Grammy®-winning engineers and producers (with credits for Sting, Alicia Keys, Drake, and more). It may be the best sounding app AudioKit has ever made. If you're a producer, songwriter, or keyboard player, you'll love it. It does one thing, and does it well. It represents an extremely high-quality level of sound on iOS. It's the kind of app you'd use in a big-budget studio project.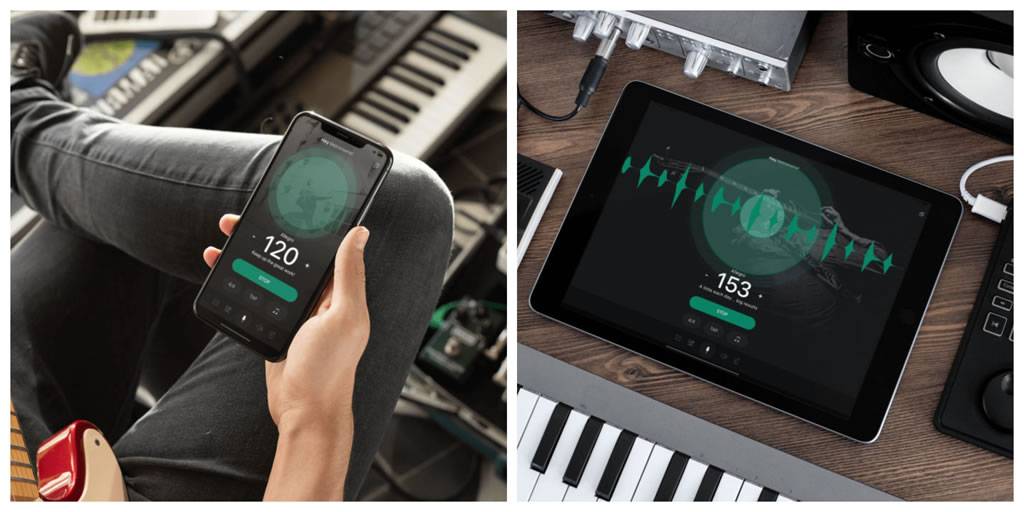 My favorite resolution for 2020 is to become a better bass player. You may know that we quietly released Hey Metronome over Christmas. It's less than a $1 in the app store for another week. Plus, the proceeds go directly to these wonderful AudioKit projects. Hey Metronome has already helped my playing. We hope it helps you, too.
Thanks to everyone. Here's to an amazing new decade. Happy 2020!
P.S. I hope you get to make and play a lot of music, help others, and make new friends.
That's what it's all about, right?