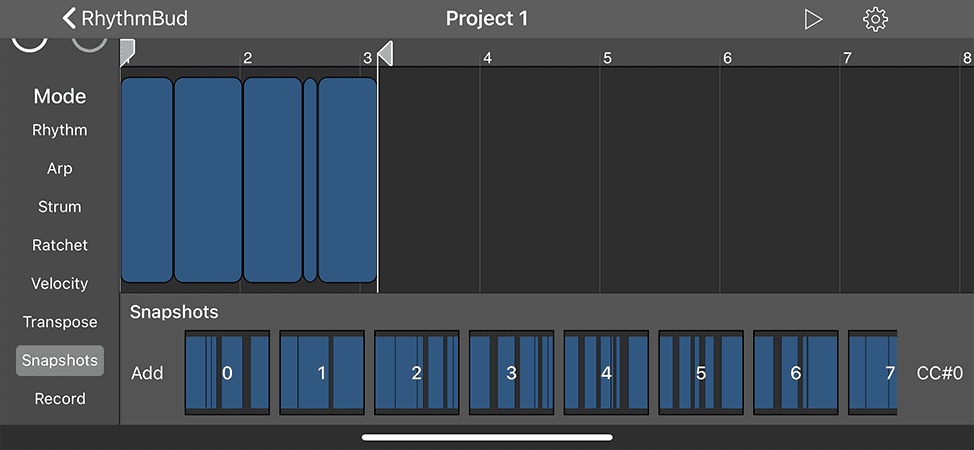 Developer Cem Olcay has been cranking out apps like a coding machine! He's released seven (!) new apps since we caught up with him last year. Here's the fresh fun:
PatternBud
PatternBud is a MIDI CC sequencer for sequencing the patterns of your apps. If you are using a lot of Audio/MIDI apps with multiple patterns, then you can use PatternBud and sequence the patterns quickly.
AmpSwitch
Free MIDI footswitch app for switching channels, toggling FX loop, and changing the master volume of your amp with MIDI.
PolyBud
PolyBud is a multitrack polyrhythmic AUv3 MIDI sequencer. You can add multiple notes or MIDI CC tracks to each pattern. The note tracks have velocity, gate, ratchet, probability, and randomization modes. You can set different step lengths to each mode which would introduce polyrhythmic variations immediately.
ShiftBud
ShiftBud is a random looping generative MIDI sequencer based on the Eurorack module Turing Machine by Tom Whitwell.
ScaleBud 2
While maintaining the core functionality of ScaleBud, ScaleBud 2 adds a lot more features.
– More than 110 scales (2.5x more than the original ScaleBud),
– Ability to create custom scales, share them with the other bud apps like SnakeBud and MelodyBud
– Unlimited keyboard rows with different key/scale/chord configs,
– Advanced MIDI keyboard mapping; ability to splitting the MIDI keyboard and controlling multiple ScaleBud 2 keyboard rows, and more
MelodyBud
MelodyBud is an AUv3 MIDI sequencer with great generative sequencing capabilities. Instead of a traditional sequencer, you can randomize your notes, velocity, octave, and gate length of your steps, add ratchets and glide to make it more interesting!
SnakeBud
SnakeBud is a 16-step AUv3 MIDI Sequencer with a 4×4 grid. You can set the note, gate, velocity and probability values for each step and you can also toggle them on/off.
The apps are built with AudioKit version 5 code. Plus, he's graciously released lots of open-source code for you to learn from and use in your own apps.
Cem gives back to the developer community. You may be surprised to learn he gives a lot of his source code away for free. He has generously posted other great code examples on Github.
Visit Cem's Dev page now on the App Store for all his apps: